UD 3D Gel - 5ml
$12.95 USD
( / )
Unavailable
Please select all options.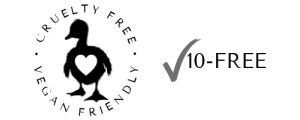 Add beautiful 3D elements in your nail art with our 3D Gel.  let your imagination run wild!
Available in Soft White
Mix with UD Gel Polish, Art Gel or Color Gel to create your own shades 
Sculpt at your own pace - your design isn't finished until you cure it!

TIP:
3D gel hardens over time when exposed to the air and light.  Be sure to use your Duck Paddle to scoop what you need, and then replace the cap right away.